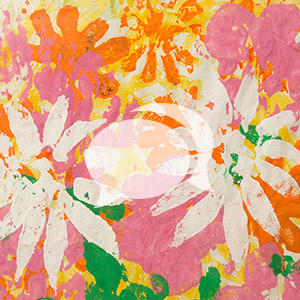 Annabelle's Story
Prior to her illness, Annabelle aged 49 was working part time as a therapist and was fit and active.
In January 2013 she developed left shoulder pain and generalised weakness. Following investigations a diagnosis of Guillan Barre Syndrome was made. This is a rare and serious condition of the peripheral nervous system. ​
Annabelle continued to become progressively weaker and by the middle of February she was unable to breathe without the assistance of a ventilator and tracheostomy. She suffered a further setback one month later when she had a cardiac arrest and needed a pacemaker.
After five months rehabilitation Annabelle arrived at Holy Cross in December 2013 with very little movement and completely dependent on staff. She needed the ventilator 24-hours per day and continuous oxygen.
From the beginning Annabelle made it clear her main goal was to return home to her husband and dogs. Following a comprehensive assessment and with Annabelle's involvement we worked with her on:
Ensuring she was as medically fit as possible
Increasing her comfort by controlling her pain by medication and provision of bespoke slings for hoist transfers
Weaning her from continuous oxygen
Maintaining neck and upper limb strength and active range of movement
Increasing her independence by using high tech environmental controls
Facilitating her to use a chin control micro joystick to use her computer
Re-assessing her wheelchair and adapting it to increase comfort
Assessing her ability to use a powered wheelchair using a chin control and arranging provision
Planning a regular routine to manage her care needs which could be replicated in her home
Assessing her swallowing with the aim of her being able to have a cup of coffee
Undertaking visits to her home and advising on adaptations
Going out to the theatre
Annabelle was extremely motivated and spent many hours in the sensory technology room working with therapy staff to strengthen her upper body and increase her range of movement.
Today, Annabelle does not need continuous oxygen and spends short periods each day off the ventilator. She is independent in her room using technology and spends several hours a day talking to her family and friends using Skype. Annabelle has two wheelchairs one of which she operates independently using a chin control. She enjoys regular cups of coffee and has been to the theatre several times. Annabelle still aims to return home.