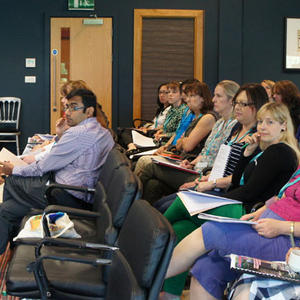 Supporting patients' families
A conference about supporting families of patients with a disorder of consciousness or very severe brain injuries takes place on Friday 13 October at Holy Cross Hospital.
The hospital is bringing together leading practitioners and academics from around the UK to share their knowledge and expertise with an audience of healthcare professionals and therapists. Relatives of two patients with a disorder of consciousness (not at holy Cross) will be speaking about their experiences.
Speakers will talk about subjects ranging from information sharing with families and helping them make decisions, supporting children and teenagers with profound brain injuries or disorders of consciousness and how religion and spirituality can support families and relatives of patients. There will be ample opportunity to network and take part in question and answer sessions.
Holy Cross Hospital provides highly specialist care and treatment of its patients and has developed a reputation as a centre of excellence. This will be the first conference to take place in the hospital's new learning and development centre, St Hugh's Conference Centre.
See more information about the conference and the speakers.