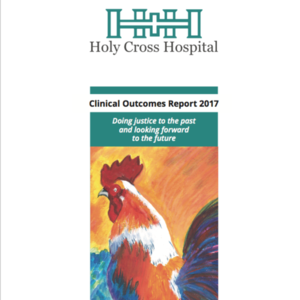 Clinical Outcomes Report 2017
The Clinical Outcomes Report for 2017 has been published and provides an insight into the Hospital's work throughout the last year.
The annual report includes a review of the year's achievements and highlights and two patient case studies that demonstrate the multi-disciplinary approach to patient care.
Readers can also find out more about the work of the Hospital's Special Interest Groups, the approach to learning and development, service developments and research projects.
In addition, charts provide a variety of information about patients treated and clinical audits.
Finally, the report looks ahead to 2018 and shares the plans for this year.
See the full version of the Clinical Outcomes Report.