Centenary Celebrations
2017 marks one hundred years since Holy Cross Hospital came to Haslemere. We have a number of celebrations planned and hope you will be able to join us in commemorating our centenary of service in healthcare.
Holy Cross Hospital's history
The Hospital traces its history back to Blessed Marie Thérèse Haze who was born in Belgium and who, in 1833, received permission to form a religious congregation devoted to works of charity.
The Sisters first came to establish communities in England in the 1860s. During the First World War, a safer location was needed for a TB sanatorium that had been opened in Ramsgate, Kent some years earlier. In December 1916, the Congregation became the new owner of Shottermill Hall in Haslemere and 33 acres of land.
The care provided at Holy Cross has reflected the times. It started out as a tuberculosis sanatorium until the 1950s when it became a small general hospital. It then became a specialist hospital for oral and facial surgery and a centre for treating people with drug and alcohol addiction. Since 1991, Holy Cross has specialised as a hospital for people with severe and complex neurological conditions.
Over 100 years, the Hospital has evolved to meet changing needs but the underlying ethos that only the best is good enough for people in need of care has remained.
To find out more about the Hospital's remarkable journey, download a souvenir copy of the Hospital's history or pick up a copy from reception.
Centenary projects and celebrations
Capturing your memories about Holy Cross
Holy Cross has been part of Haslemere's community for 100 years and has touched the lives of many local people.
Over this year, we would like to hear from as many people as possible about their stories of Holy Cross: perhaps you worked here, were treated here or know someone who was. Many local people will have come to our Friends' summer fetes or supported an event. If you are connected to Holy Cross we would love to hear from you. Please tell us your memories so we can share them on our website and record them for future generations to enjoy.
Please send your stories, memories and photos to info@holycross.org.uk.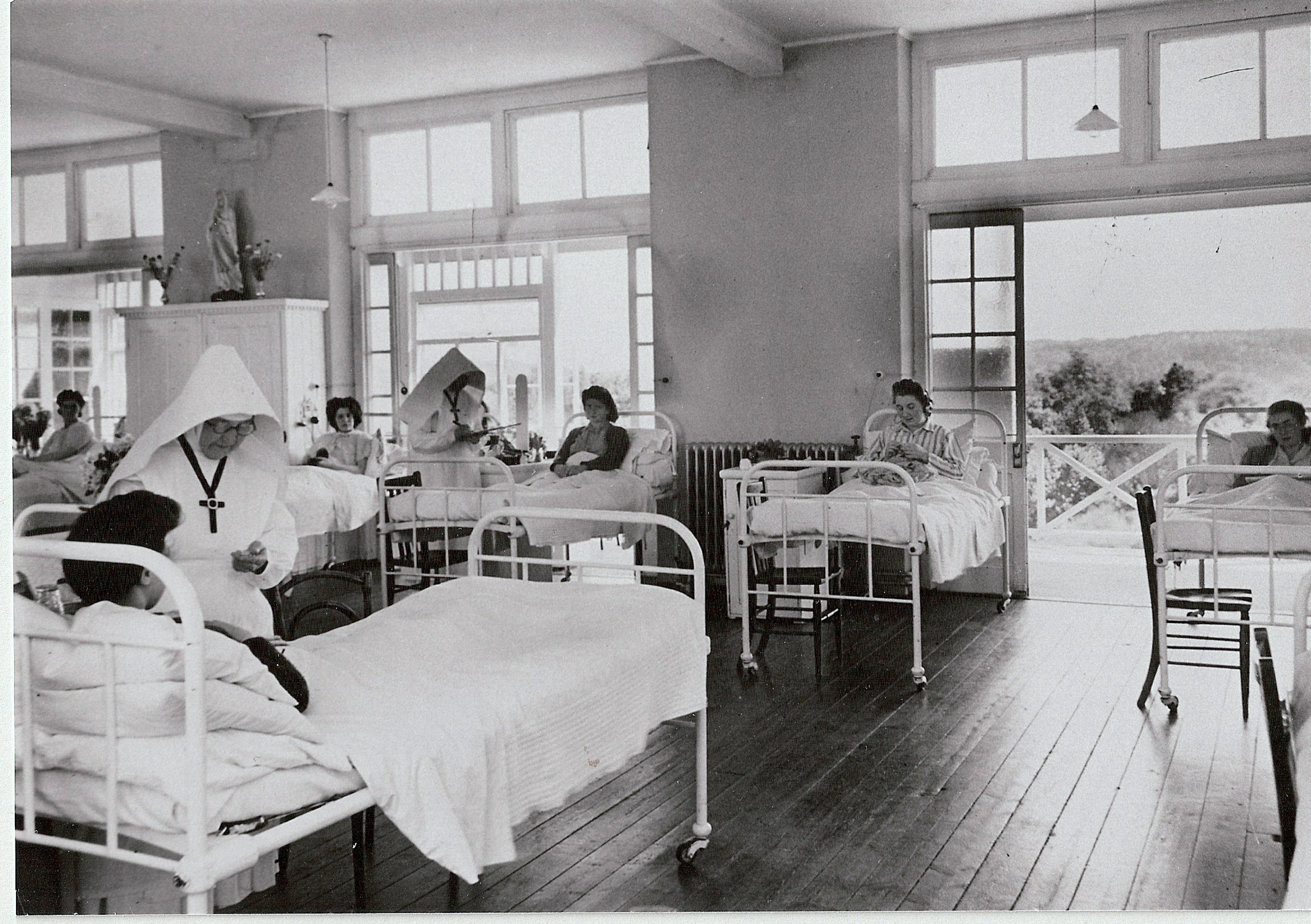 Never out of breath
Promoting independence and improving patients' quality of life have always been important values at Holy Cross. Nearly 25 years since the current Hospital was built, we are adapting patients' rooms so that piped oxygen and suction can be installed.
At any one time, up to half of the 40 patients at Holy Cross Hospital may need oxygen or suction or both and all may need these vital services at times during their stay. Piping oxygen and suction will give our patients the security of a continuous supply and make their rooms homelier, with less medical equipment on show. It will also free up our nursing staff to do what they do best, which is caring for patients rather than changing heavy cylinders.
Never Out of Breath is a complex project, and its planning and design has taken over two years. The fundraising target is £200,000 of which an initial £150,000 has come from past donations to the Hospital and the Friends.
Building for the future
Excellent progress is being made on the building of our new dedicated training space, which will be called St. Hugh's. The new education centre will enable the Hospital's staff and those from other organisations who provide similar services, to be trained in modern facilities. This will promote on-going improvements in care and treatment for patients and their families.
The building is now watertight and is due to be completed in the spring.
We have made plans for several events in the new building, including a study day about supporting families of people with severe brain injuries.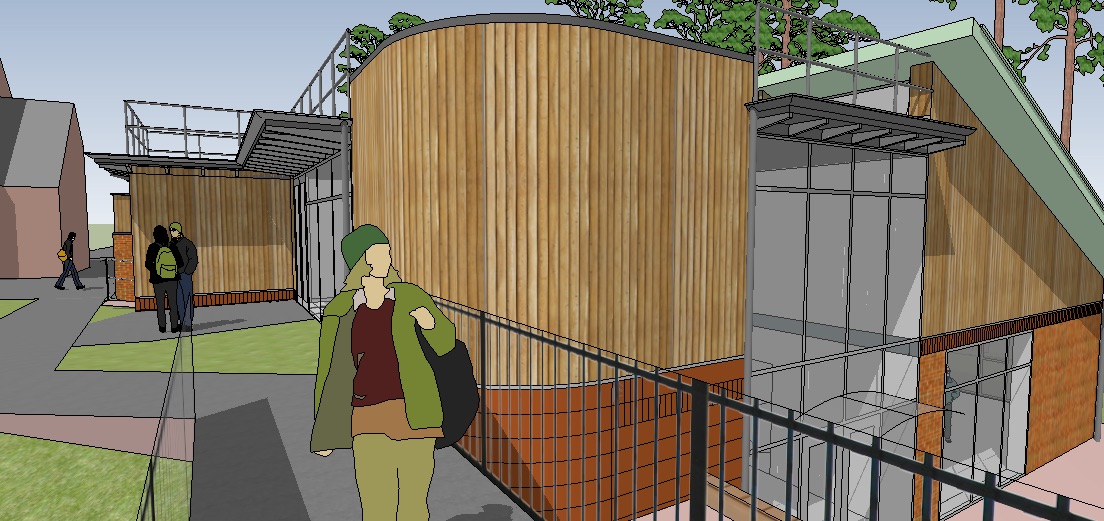 A musical celebration
The Committee of the Friends of Holy Cross is hosting a celebration concert on Sunday 18 June from 5.30pm to 8pm.
There will be performances from talented local musicians; Ann Murray - soprano, Marlene Verwey - flautist, Ishani Bhoola - violinist, John Parker and Clive Osgood - Organists.
Tickets, which include drinks and canapés during the interval, cost £20 each and are available from Sue Mitchell on 01428 652702 or sue.j.mitchell@btinternet.com.
A record of how we celebrated our centenary in 2017
Our first event
Our anniversary year got off to a memorable start thanks to a celebration of Mass led by the Bishop of Arundel and Brighton in January. The Right Reverend Bishop Richard Moth was joined by former parish priests Father Anthony Lovegrove and Father Chris Benyon, in giving thanks for the dedication of staff and supporters, past and present, and the many people who have been helped and cared for in the last 100 years.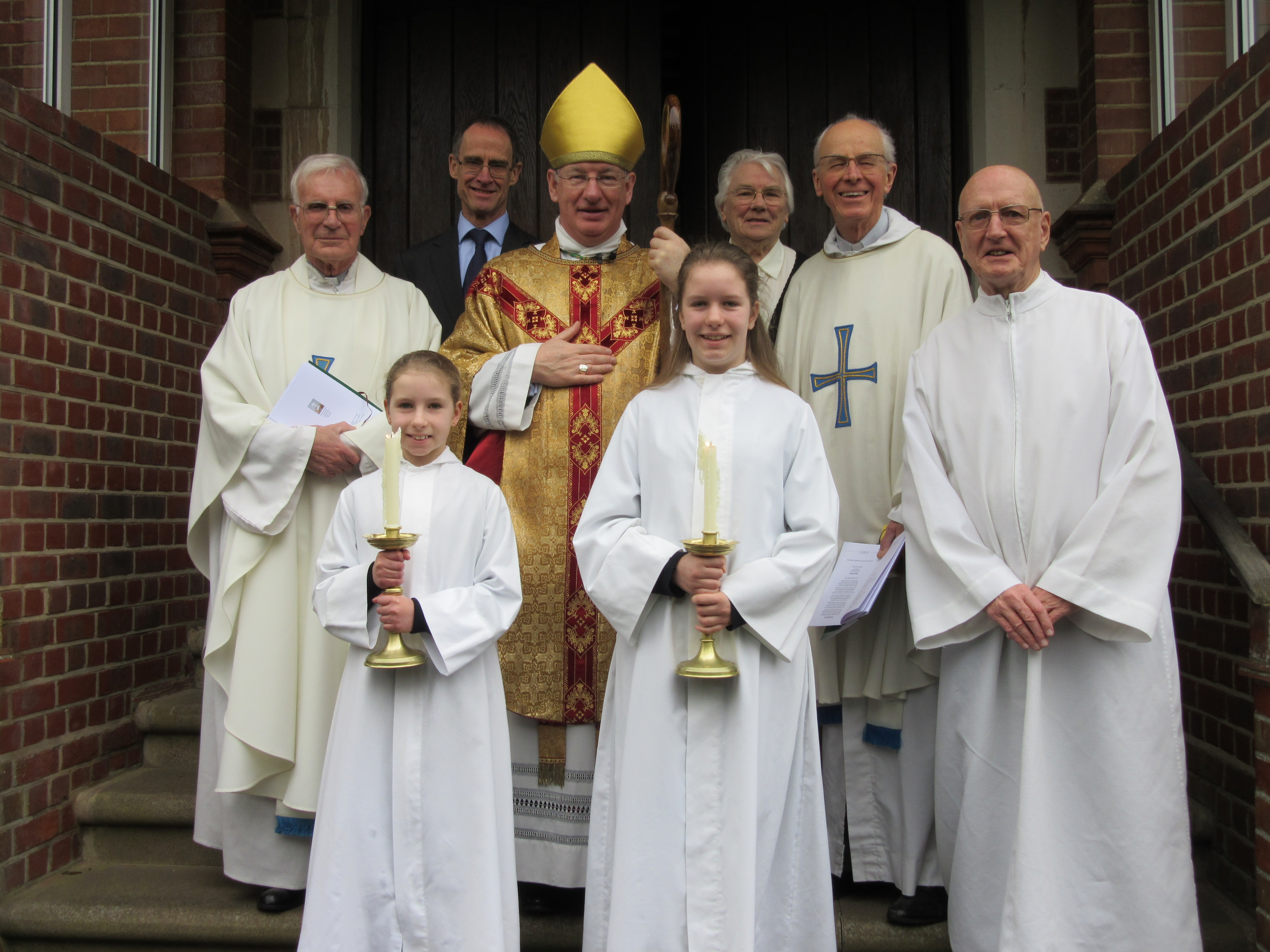 Keep in touch
If you would like to be kept informed about our centenary celebrations, please email us so we can send you our centenary newsletter.